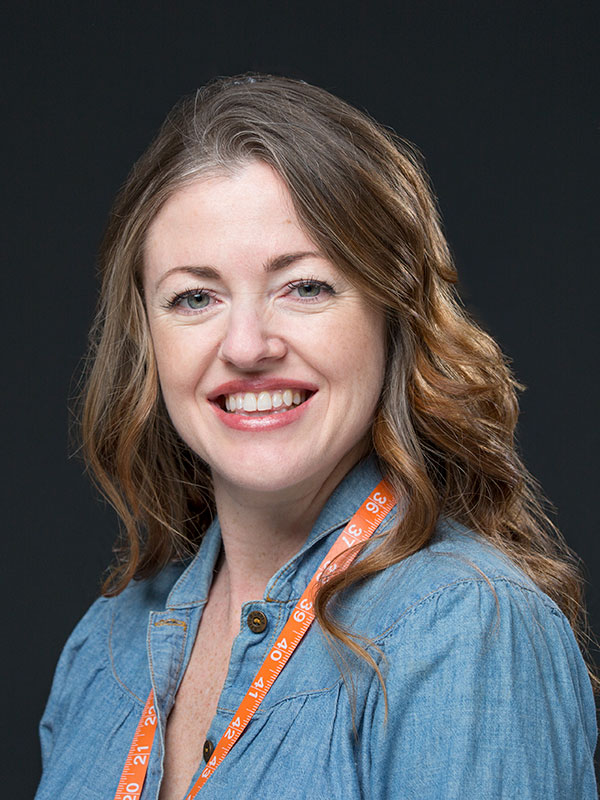 Hannah McDevitt
SUIT TAILORING EXPERT
Hannah McDevitt studied flat pattern drafting for fashion design at the Apparel Arts Institute in San Francisco. While in school she taught sewing and knitting classes at Stitch Lounge and sewing classes to at-risk teens through the non-profit: Turning Heads. She returned to Oregon
and worked as an alteration specialist and consultant at Duchess Clothier for four years, where she learned about fit and tailoring techniques for men's and women's suits.
In 2015 Hannah joined the Silhouette team. While she is Silhouette's suit tailoring expert, she now has expanded her comfort zone to including tricky fabrics like chiffon and charmeuse. Hannah stays away from wedding dresses, but can fit and alter everything else. When she is not sewing she enjoys knitting and cuddling with her two kitties, Toby and Blinko.
Greatest sewing achievement:
"I did much of the sample sewing for the book, 'Famous Frocks' which came out in 2009 (Chronicle Books). I spent 4 months sewing dresses spanning the decades of the 1920's-1980's focusing on the iconic looks of Bette Davis, Diana Ross and Stevie Nicks (to name a few)."
Favorite part of doing alterations:
"I love to watch a client's face light up when we've been able to completely alter/restyle their favorite garment and make it like new again."
Garment you can't live without:
"I own a couple really lovely cashmere sweaters. Over the years they've gathered little moth holes which I learned to mend beautifully thanks to Julia's expertise. Cashmere anything is definitely my favorite."
Fun fact:
"About 99% of my clothing comes from thrift stores or second hand stores (pretty much everything except for undergarments). Not only do I love to seek out unusual treasures but I also love to reuse and repurpose things I find."